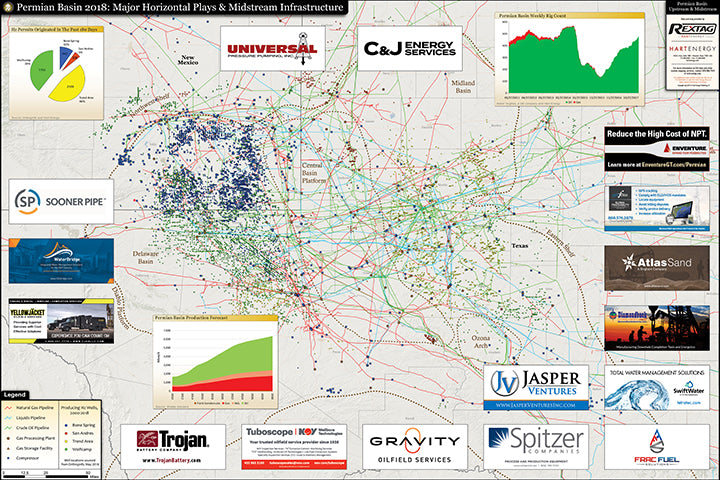 Permian Basin Map: Horizontal Plays and Midstream Infrastructure
---
This Permian Basin map highlights the horizontal plays and midstream infrastructure in the Permian Basin. This year will be the biggest year yet for the Permian Basin, with new drilling concentrated in the Wolfcamp and Bone Spring formations.
The Permian Basin map includes extensive crude oil, natural gas and NGL pipeline networks, gas processing plants and compressor stations pinpointed throughout the Delaware Basin, Central Basin Platform, Midland Basin, Ozona Arch and the Val Verde Basin.
Map dimensions are 24"x36"
---
Share this Product
---
<!-–

Liquid error (layout/theme line 395): Could not find asset snippets/spurit_uev-theme-snippet.liquid