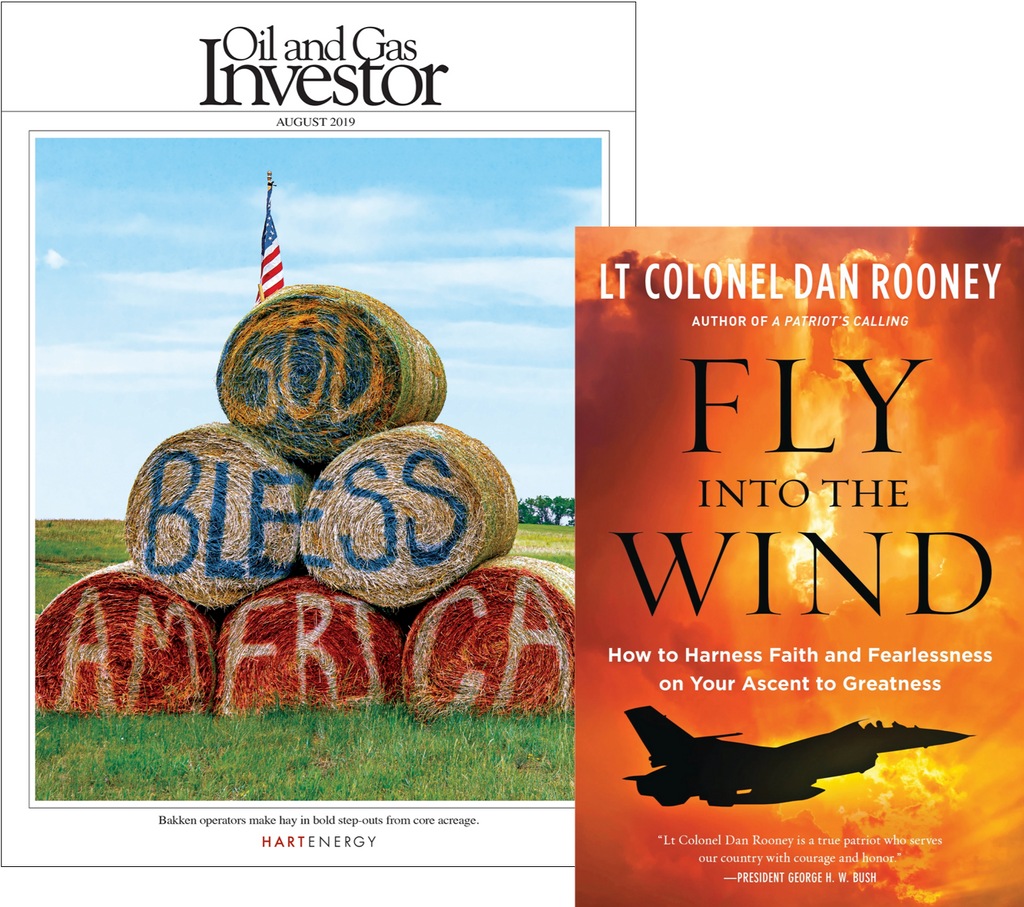 Oil and Gas Investor Subscription + Support Military Families
---
-LIMITED TIME OFFER-
Oil and Gas Investor proudly announces a special partnership with Folds of Honor to benefit military families. Now you can help your business and help the families of fallen or wounded warriors, too.
Subscribe to Oil and Gas Investor for 12 months and we will donate $50 in your name to the Folds of Honor Foundation. Plus you will receive an autographed copy of "Fly Into The Wind" by Lt. Colonel Dan Rooney, fighter pilot, PGA golfer and founder of Folds of Honor.
Folds of Honor Foundation provides scholarships to spouses and children of America's fallen and disabled service members. To-date the organization has provided roughly 29,000 scholarships.
With Oil and Gas Investor magazine, you'll gain access to in-depth analysis on exploration trends, strategic financing, investment opportunity, management best practices, plus interviews with key industry players.

Order now and receive:
12 issues of Oil and Gas Investor print magazine
Quarterly Midstream Business reports
Special reports and supplements, including Capital Formation and Who's Who in E&P in A&D Directory
Digital edition of each magazine
---
Share this Product
---
<!-–

Liquid error (layout/theme line 395): Could not find asset snippets/spurit_uev-theme-snippet.liquid