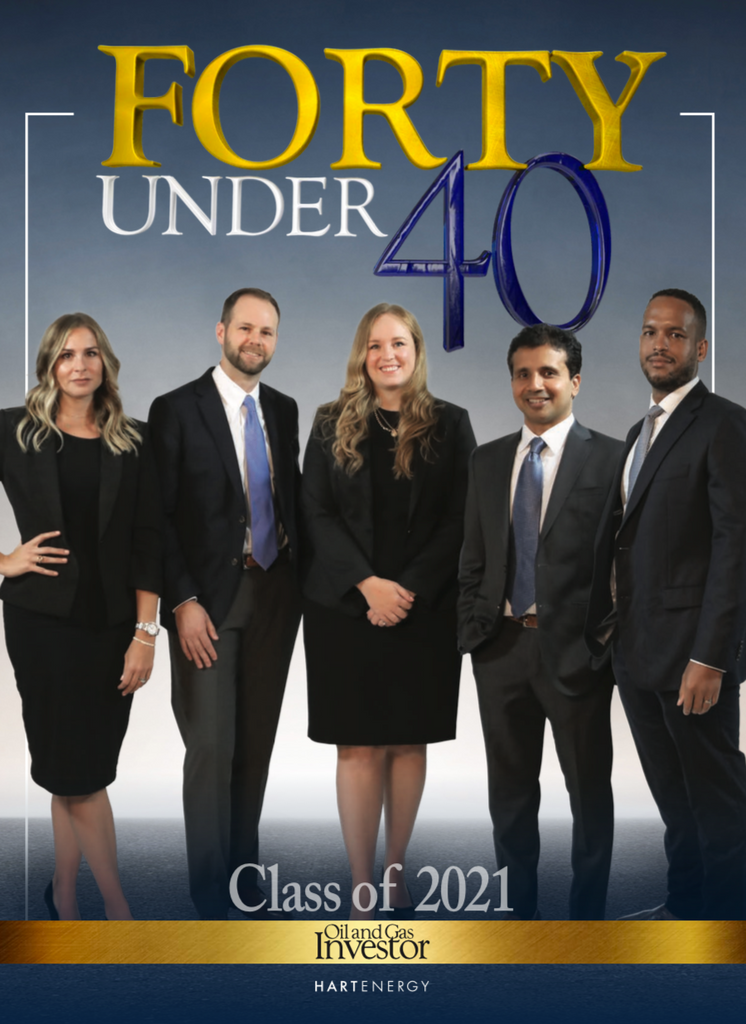 2021 Oil and Gas Investor's Forty Under 40
---
The oil and gas industry's rising leaders embrace the opportunity of the energy transition, and the 2021 Forty Under 40 honorees exemplify the changing industry.
How Energy Leadership Is Shifting Focus
Many of this year's honorees come to the industry well-prepared for success in the new age of energy transition, sustainable practices and changing demo- graphics of the workforce. Some hold MBAs. Some are Ph.D.'s. Some hold engineering degrees. Some are self-made. Some are the products of a lifetime of exposure and love of the industry.
There are graduates of top universities not only in the U.S., but around the world. They come from many walks of life and many places. In fact, this year, we honor our first two internationally based honorees.
In addition, this year's group of honorees is the most diverse in the program's history, representing the increasing diversity of the industry. And they work not only in traditional oil and gas but also the energy transition.
---
Share this Product
---
<!-–

Liquid error (layout/theme line 395): Could not find asset snippets/spurit_uev-theme-snippet.liquid