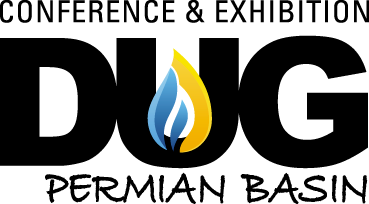 Power Pack: DUG Permian Basin 2019 Speaker Presentations
---
This power pack includes three of the top presentations from DUG Permian Basin 2019. Video includes speakers' presentation slides, if applicable. Video is available via streaming and direct download upon purchase. 
Session #1:
Dealmakers' Panel & Roundtable: Leasehold
M&A is increasingly all-stock. What consolidation will the Permian Basin see through year-end? Will capital markets reopen by then? These operators describe the M&A environment.
Speakers:
Kaes Van't Hof, CFO and Executive Vice President, Business Development
Mohit Singh, Senior Vice President, Business Development & Exploration, BPX Energy
Michael Wichterich, President, Three Rivers Operating Co. IV LLC
Moderator:
Nissa Darbonne, Editor-at-Large, Oil and Gas Investor
Session #2:
The Permian Heat Map: It's Getting Hot in Here
Here's the 411 on where IPs and EURs per lateral foot are transitioning to a "Permian 2019" level in the Midland and Delaware basins as well as trends in leasing and permitting, along with a look at the NW Shelf and the Central Basin Platform.
Speaker:
Allen Gilmer, Co-Founder & Executive Chairman, Drillinginfo Inc.
Moderator:
Richard Mason, Chief Technical Director, Hart Energy
Session #3:
Spotlight: The Oil Capital Of The World, The Sequel
Texas, particularly the Permian Basin, was driving global oil economics into the early 1970s until the U.S. met maximum output, giving way to OPEC. More than 40 years later, the U.S. is producing more than ever. Here's the new world order: Move over, OPEC.
Speaker:
Tom Petrie, Chairman, Petrie Partners
Moderator:
Brian Walzel , Associate Production Editor , E&P
---
Share this Product
---
<!-–

Liquid error (layout/theme line 395): Could not find asset snippets/spurit_uev-theme-snippet.liquid