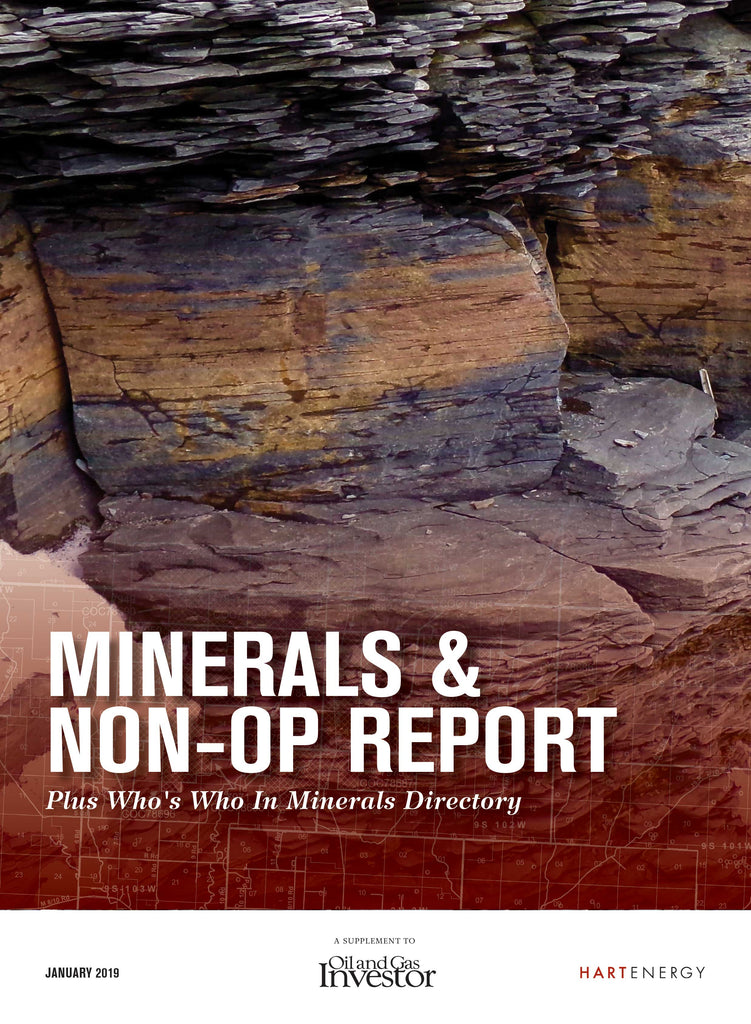 2019 Minerals & Non-Op Report and Directory
---
This Oil and Gas Investor special report is a directory of who's who in the oil and gas minerals sector and includes recent transactions that made headlines, as well as an analysis of the Haymaker-Kimbell deal and the Continental-Franco Nevada deal.
Table of Contents
004 | FALCON MINERALS IS SET TO FLY
Big capital and big minerals unite to hatch a new $1 billion public company.

008 | FINDING ROOM TO GROW
Kimbell Royalty's acquisition of Haymaker Minerals is one example of companies finding success in the minerals buying market. Here, we take a closer look. 

018 | MINERALS INVESTING COMES TO THE FORE
Recent deals challenge long-held assumptions that minerals are uncompetitive and non-scalable as minerals investing emerges after decades in the background.

028 | THE NON-OP MODEL IS IN THE DRIVER'S SEAT
The non-op business model is no longer just a passive vehicle. Here, three non-op companies' stories exemplify clever funding strategies in a market still recovering from the downturn.
034 | DIRECTORY OF MINERAL RESOURCES
---
Share this Product
---
<!-–

Liquid error (layout/theme line 395): Could not find asset snippets/spurit_uev-theme-snippet.liquid