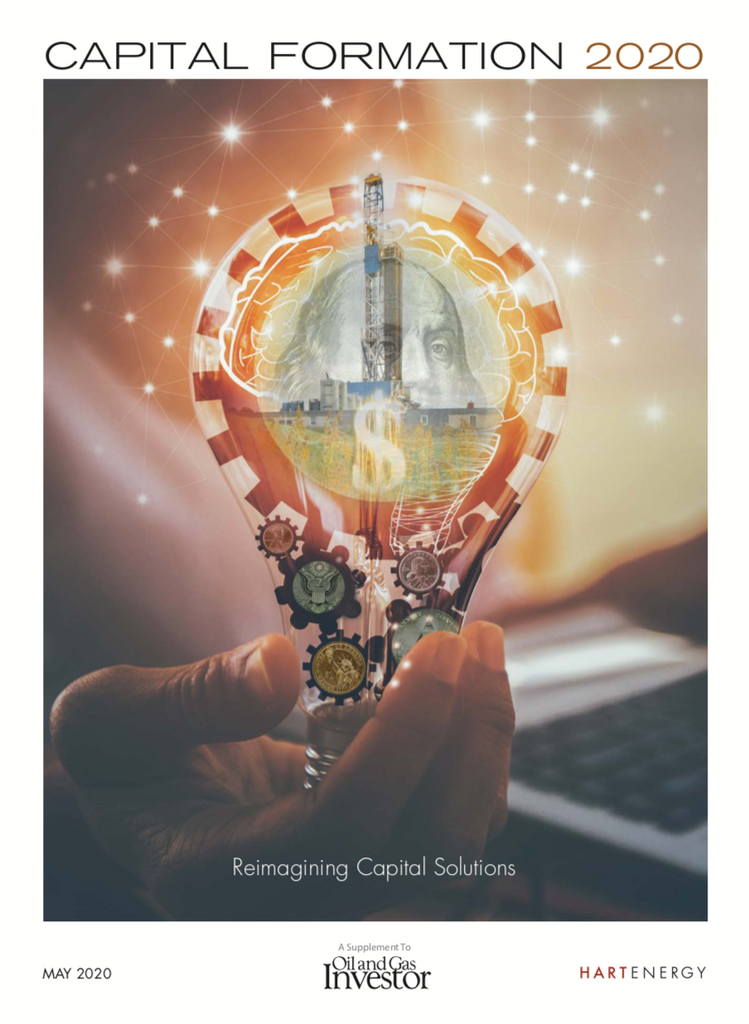 2020 Capital Formation: Reimagining Capital Solutions
---
In this annual special report, Oil and Gas Investor has capital providers talking about growth capital, structured finance, the challenges and opportunities they face, and more.
Table of Contents
Private Equity Pivots to a New Game Plan
Today private-equity providers focus on returns, cash flow, the right incentives and portfolio discipline.

Sustained Outperformance Needed from E&Ps
E&Ps must keep adapting to access public capital in the new environment.

Reserve-Based Loans with Caveats
Commercial bankers say that the RBL markets are "open for business," but it won't be easy for producers to get fast cash backed by reserves.

Midstream Private-Equity Investors Still Show Enthusiasm 
Private-equity firms have billions in dry powder; the only question is timing.

Upstream Financing Reconsidered
For E&Ps looking beyond traditional sources of capital, here are some other financial structures on the rise.

Energy Finance Sourcebook: Directory of Capital Providers
An A-to-Z listing of energy capital financiers.
---
Share this Product
---
<!-–

Liquid error (layout/theme line 395): Could not find asset snippets/spurit_uev-theme-snippet.liquid