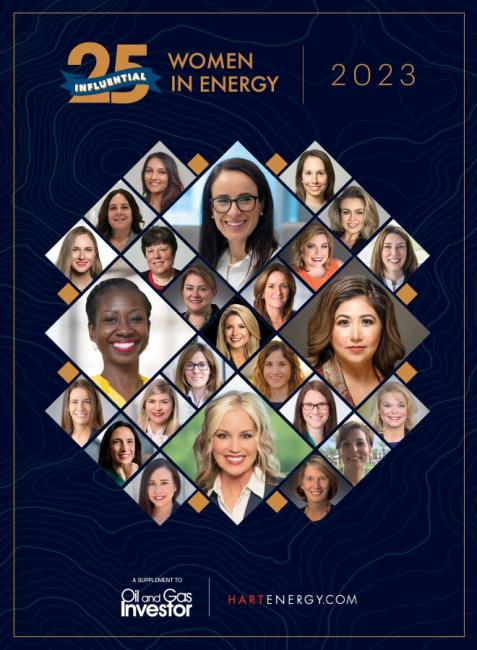 25 Influential Women in Energy 2023
---
Hart Energy and Oil and Gas Investor are honored to spotlight 25 talented women who have risen to the top ranks of the oil and gas industry and their energy companies, providing leadership and inspiration to many. Entering its sixth year, we have selected again 25 extraordinary leaders, based on their numerous professional accomplishments, demonstrated leadership aptitudes, and service to the community and the industry. We received dozens of nominations from the energy industry, our editorial sources, and their peers.
Click here to learn more about Hart Energy's annual Women in Energy Luncheon in Houston, TX.
If you would like a previous year's issue not listed here, please contact custserv@hartenergy.com with the publication name and year requested. 
---
Share this Product
---
<!-–

Liquid error (layout/theme line 395): Could not find asset snippets/spurit_uev-theme-snippet.liquid