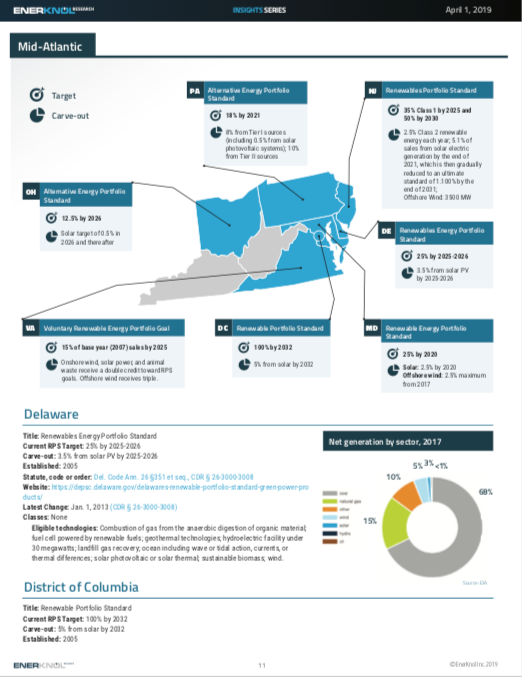 U.S. Renewable Portfolio Standards
---
State renewable portfolio standards are a key driver behind the torrid expansion in wind and solar, responsible for about half of the nation's deployment of the clean energy sources over the last couple decades, according to a report by the Lawrence Berkeley National Laboratory. Over three dozen states plus the nation's capital have set compliance standards or voluntary targets.
Discover in-depth renewable energy portfolio standings by state and region in this PDF report.
Updated March 2019, data provided by EnerKnol, the leading provider of regulatory intelligence for the energy industry.
---
Share this Product
---
<!-–

Liquid error (layout/theme line 395): Could not find asset snippets/spurit_uev-theme-snippet.liquid