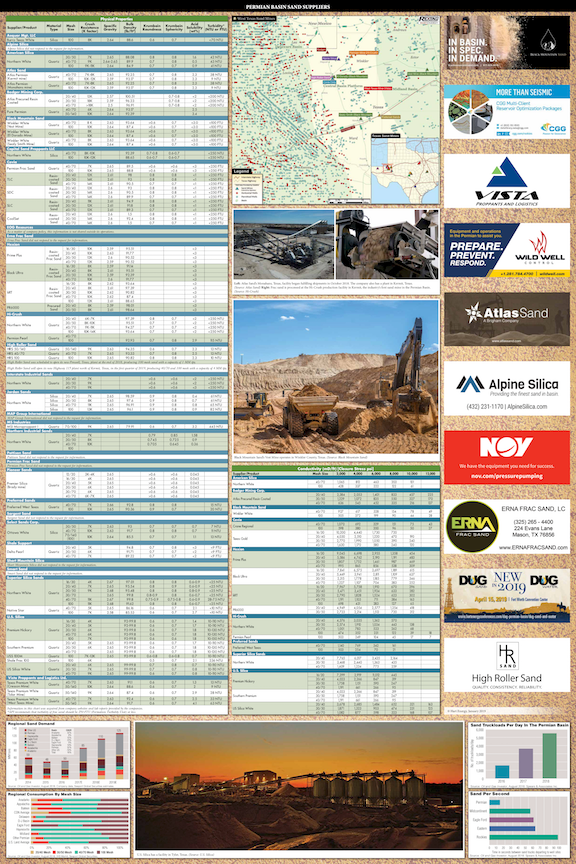 Permian Basin Frac Sand Wall Chart
---
The Permian Basin Frac Sand Wall Chart covers specifications of frac sand suppliers, for both regular and resin-coated sand within the Permian Basin.
The chart illustrates the growing production capacity within the Permian Basin and includes Physical properties, Conductivity metrics, Permeability and mine capabilities.
Hart Energy's Technical Wall Chart Series allows users to quickly identify detailed characteristics, contact information and locations on a covered topic.
Map dimensions are approximately 36"x24"
Related Permian Basin Wall Maps:
---
Share this Product
---
<!-–

Liquid error (layout/theme line 395): Could not find asset snippets/spurit_uev-theme-snippet.liquid