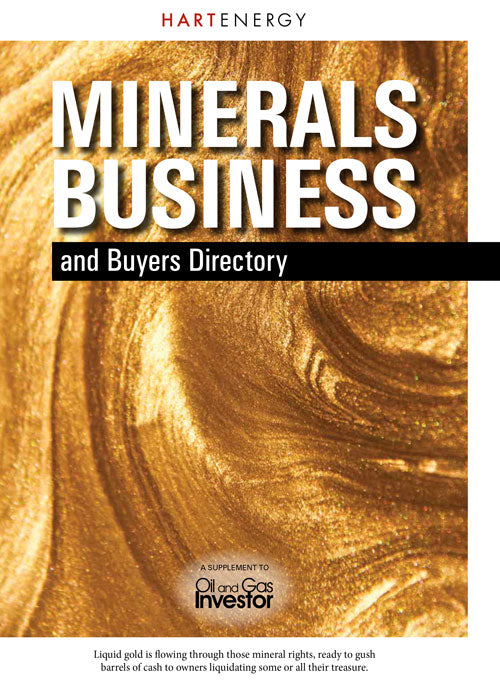 2022 Minerals Report and Buyers Directory
---
In this Minerals Business Report and Buyers Directory, some of the most prominent leaders in the space today share their insights, and Hart Energy editors have updated the annual directory of mineral buyers.
Table of Contents
Anatomy of an Oil and Gas Minerals Startup
CEOs of Fortuna Resources and Rockport Minerals and Royalties share their thoughts on navigating and leading an oil and gas minerals startup.

How Minerals Sellers Can Fetch Premium Prices for Their Property
The minerals space is rebounding following a turbulent few years, presenting lucrative opportunities for sellers looking to cash in on their oil and gas minerals rights.

Minerals Investors Mull Midstream Development
Molecules need to reach markets for owners or operators to make money.

Oil and Gas Minerals M&A: The Royal We
Some oil and gas minerals companies are pushing for consolidation (and scale) as they try to defragment a sector that's stalled on transactions the past couple of years.

The Downside of Energy's Current Upside
While there is downside to the upside of pricing, the impact can be mitigated.

The Ins and Outs of Nonop Working Interests
What are the challenges, solutions and opportunities?

Using the Eye in the Sky for Mineral Exploration
Advanced remote sensing technology is creating a new frontier for opportunities in mineral exploration.
---
Share this Product
---
<!-–

Liquid error (layout/theme line 395): Could not find asset snippets/spurit_uev-theme-snippet.liquid