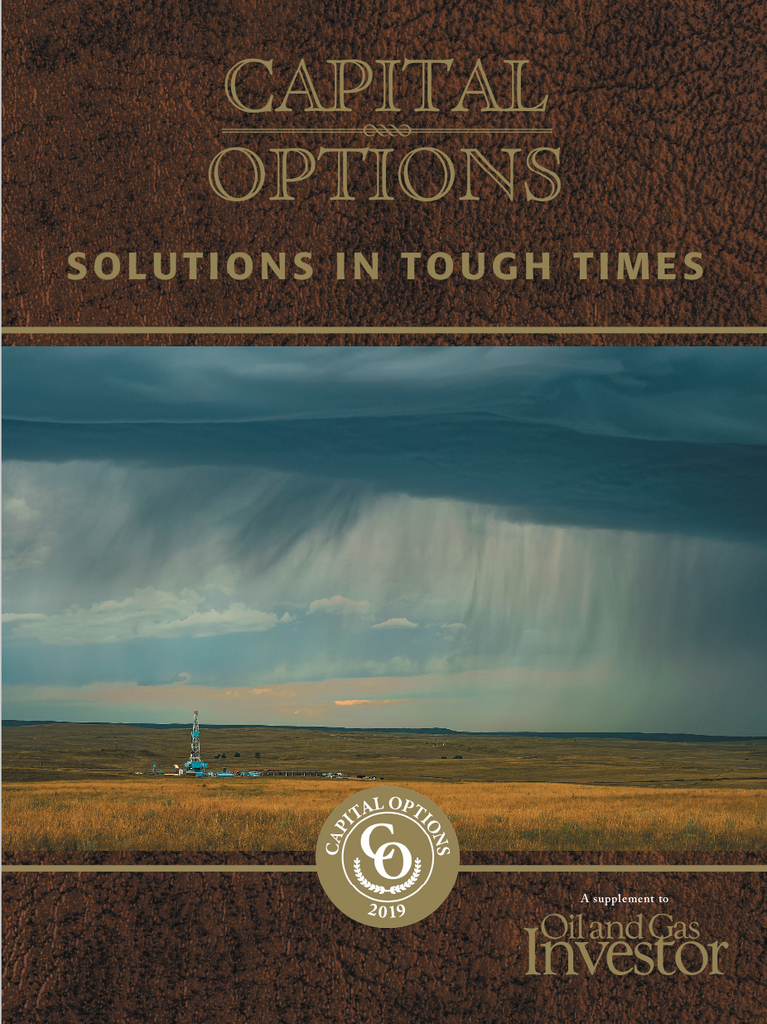 2019 Capital Options: Solutions in Tough Times
---
Table of Contents
004 | Capital Market News
In case you missed it, here is recent news from the capital markets.

008 | Investors And Bankers Want Returns, Not Growth
Out-of-favor independents may look good again as a contrarian mood emerges.

014 | Sequel Energy: Act II
This GSO-backed specialist in funding DrillCos has reloaded with another $500 million.

017 | Recent Financings
Review the details of some of this year's major equity and debit financings. 

022 | Despite Uncertain Times, Investment Firms Still Seek Opportunities
In these short discussions, hear what five firms have to say about strategy, outlook and their latest deals. 
---
Share this Product
---
<!-–

Liquid error (layout/theme line 395): Could not find asset snippets/spurit_uev-theme-snippet.liquid