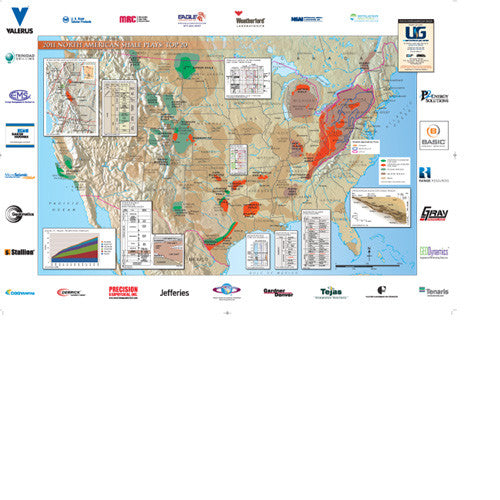 North American Shale Plays: Top 20
---
This large scale map displays the top 20 established oil and gas plays in North America. Provides a 2020 production forecast, well-log for Bakken, Woodford shale type, and more. Also includes stratigraphy for Horn River, Forth Worth Basin, Fayetteville and Haynesville.
Individual Large Scale Play Maps Available:
Laminated Wall Map 24" x 36"
---
Share this Product
---
<!-–

Liquid error (layout/theme line 395): Could not find asset snippets/spurit_uev-theme-snippet.liquid