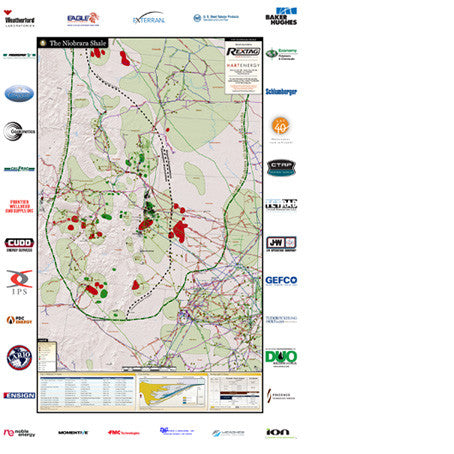 ---

Hart Energy's exclusive Niobrara Shale wall map offers an up-to-date look at one of the hottest plays going. The map indicates recent Niobrara-focused activity in the Rocky Mountain region, and includes the limit of Niobrara oil-prone source rocks and outlines the areas that contain biogenic and thermogenic accumulations. In addition, oil and gas infrastructure such as refineries, gas processing plants and major oil and gas pipelines are displayed.
Laminated Wall Map 24" x 36"
 
Map Features:
Insets are a table of the Top 12 recently completed Niobrara wells ranked by IP, including operator and location; a regional west-to-east cross-section; and a stratigraphic column.
---
Share this Product
---
<!-–

Liquid error (layout/theme line 395): Could not find asset snippets/spurit_uev-theme-snippet.liquid