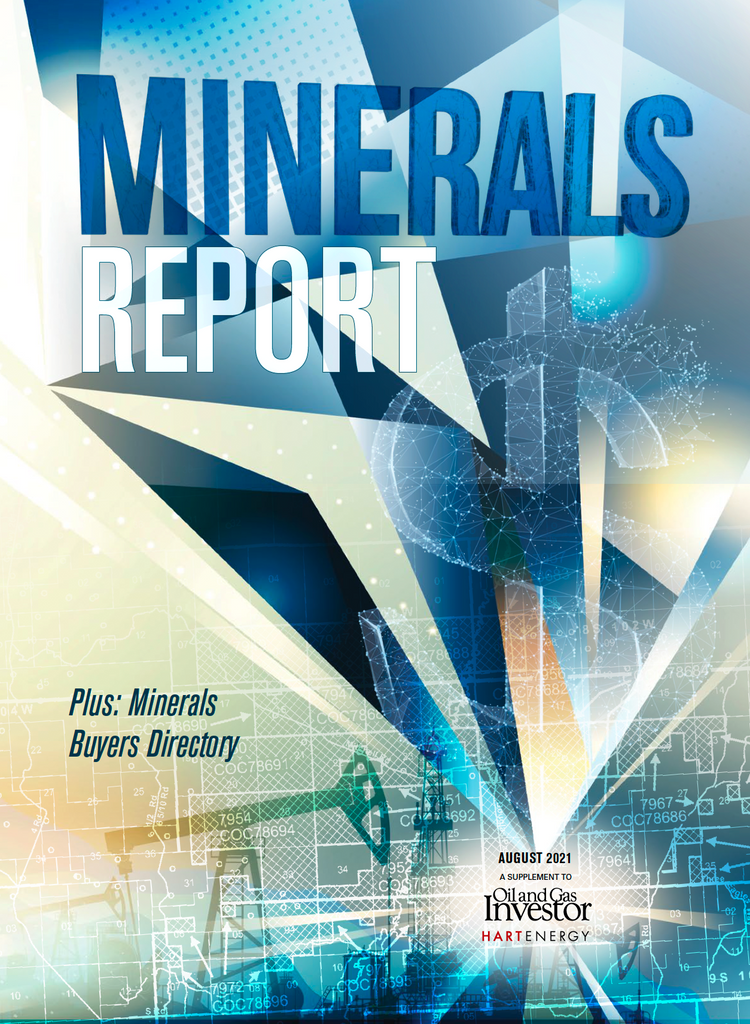 2021 Minerals Report and Buyers Directory
---
In the Minerals Report and Buyers Directory, we share insight from some of the most prominent leaders in the space today and create a directory of the major minerals buyers with cash in hand. Minerals-buying is clearly the new kid on the block, and the capital is flowing. 
Table of Contents
MINERAL MARKET BOUNCES BACK TO LIFE
Experts say middle-market activity is beginning to pick up in the mineral and royalty space. Larger deals are expected to follow in late 2021.

IPO PLAY: IS IT WORTH THE RISK RIGHT NOW?
Experts discuss what private mineral companies can expect with regard to IPOs in the current volatile environment.

BETTER TIMES FOR MINERAL FINANCING
The mineral business is seeing improved conditions for obtaining financing, even though it remains more challenging than it had been a few years ago.

BEYOND THE MINERALS
A new technology entry into market, borne from a mineral rights platform, promises to put the entire dealmaking process at both buyers' and sellers' fingertips.

THE ROYAL TREATMENT
Public mineral company CEOs see emerging opportunities in M&A and investor recruitment but have an eye on investor payouts.
DIRECTORY OF MINERAL BUYERS
---
Share this Product
---
<!-–

Liquid error (layout/theme line 395): Could not find asset snippets/spurit_uev-theme-snippet.liquid