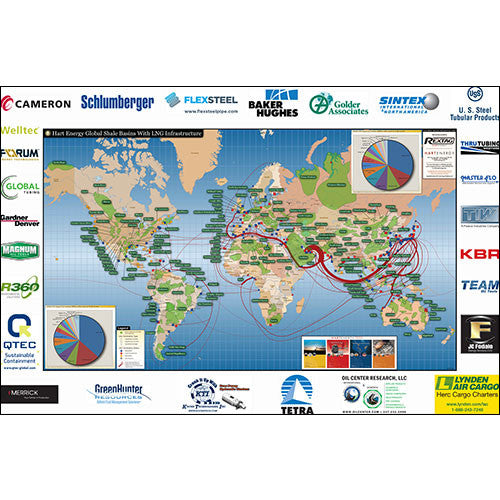 Global Shale Basins with LNG Infrastructure Map
---
This map shows the most prominent shale plays worldwide. It is the most comprehensive geographical information source on global shale plays.
Map highlights include:
-Top oil and gas shale plays world-wide
-Location & boundaries of each basin
-Current and proposed LNG liquefaction terminals
-Existing LNG regasification terminals
Laminated wall map is 24"x36"
---
Share this Product
---
<!-–

Liquid error (layout/theme line 395): Could not find asset snippets/spurit_uev-theme-snippet.liquid