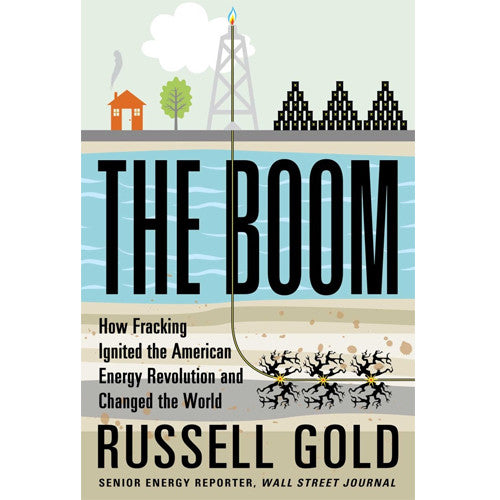 ---
Autographed Hardcover Available
One hundred wells a day. That is the number of wells that are drilled and hydraulically fractured every day in the United States.
In The Boom, Wall Street Journal reporter Russell Gold chronicles the rise of this once-obscure oilfield technology, a story that answers a critical question of our time: where will the energy come from to power the world – and what price will we have to pay for it. It is a commanding piece of journalism, an astounding study of human ingenuity, and an epic work of storytelling.
From his first visit to a frack pad in 2003, Gold chronicles the rise of fracking and how it touches all of our lives. Fracking has vociferous critics and fervent defenders, but these arguments obscure the true story of how fracking has become a fixture of the American landscape and global economy. This is the story that Gold tackes in The Boom, a book that will change the way you look at energy.
---
Share this Product
---
<!-–

Liquid error (layout/theme line 395): Could not find asset snippets/spurit_uev-theme-snippet.liquid