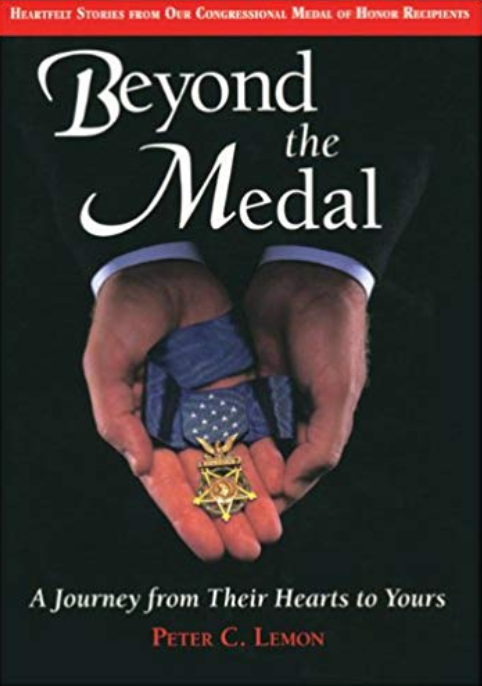 Beyond The Medal by Peter C. Lemon
---
Autographed Hardcover Edition - purchase includes silver coin in remembrance of a Medal of Honor recipient. 
Prepare yourself to be captivated by the heartfelt stories and experiences of more than ninety recipients of our nation's highest award, the Congressional Medal of Honor.
Their wonderful words on patriotism, spirituality and family will feed your soul, tickle your funny bone and press a tear from your eye.
The recipients tell in their own words about the people and incidents that have shaped their lives. For each profiled recipient, Peter C. Lemon provides a compelling sketch illustrating the bold action that led to the awarding of the Medal of Honor.
Although they have soared where possibly we have not flown, you will discover that these exemplary individuals are similar to you and me. They are farmers, politicians, sons from all walks of life. Beyond the Medal will make you feel proud to be one of them - an American. 
Embrace the passion of these stories; they will change forever your life's journey and those you touch. 
---
Share this Product
---
<!-–

Liquid error (layout/theme line 395): Could not find asset snippets/spurit_uev-theme-snippet.liquid