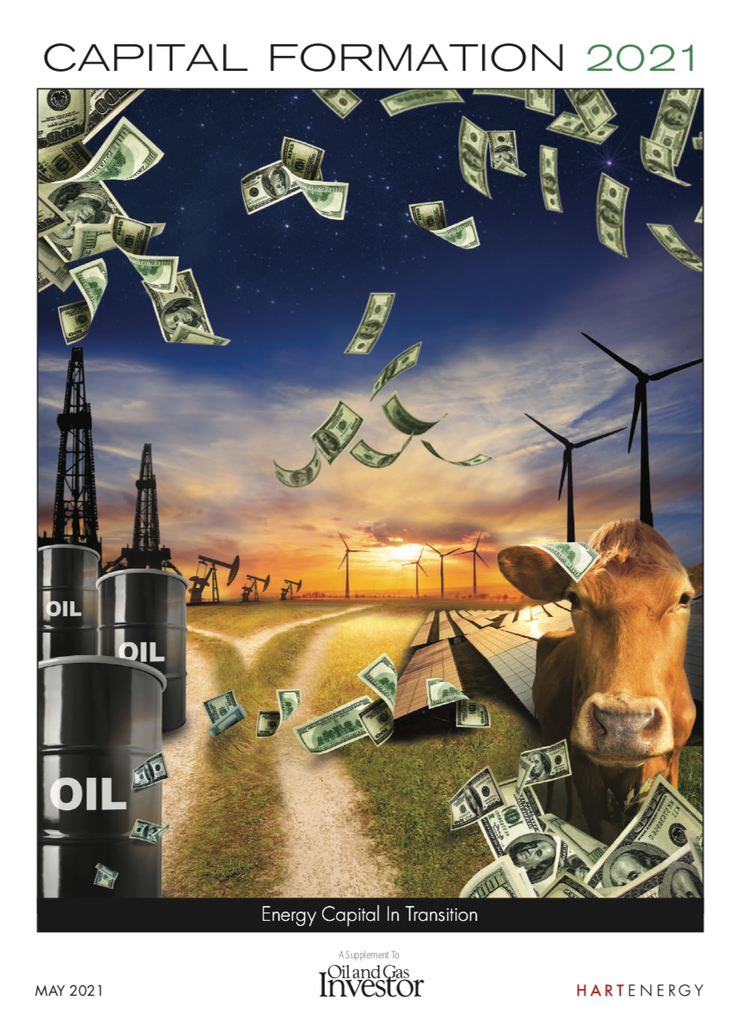 2021 Capital Formation: Energy Capital In Transition
---
In this annual special report, Oil and Gas Investor has capital providers talking about growth capital, structured finance, the challenges and opportunities they face, and more.
Table of Contents
LOOKING AHEAD: PRIVATE EQUITY'S NEW GAME
As the era of build-and-flip ends, private equity investors are keen to find ways to get generate returns.

THE RETURN OF DEBT AND EQUITY
The stagnation for new capital is breaking; however, 2020 will continue to influence debt and equity sources in 2021.

NEAR AND PRESENT FUTURE OF RBLS
Fewer and fewer commercial banks are making reserve-based loans, and those that do are tightening up the borrowing base. Here's an update on what's happening within this area of the capital stack, and where it's going.

PRIVATE EQUITY VALUATION IN A VOLATILE WORLD
Developing reliable valuation processes and proceduress ensures transparency to regulators and investors as private equity fund managers assess the economic impact of COVID-19 and look ahead to potential changes resulting from the U.S. elections.

CLEARING THE PRIVATE EQUITY SECONDARY MARKET LOGJAM
Much as the current market for energy assets functions today at a relatively lower level than in recent years, the trading of private equity energy investments in the $60 billion secondary market is "logjammed."
ENERGY FINANCE SOURCEBOOK: A DIRECTORY OF CAPITAL PROVIDERS
An A-to-Z listing of energy capital financiers.
---
Share this Product
---
<!-–

Liquid error (layout/theme line 395): Could not find asset snippets/spurit_uev-theme-snippet.liquid